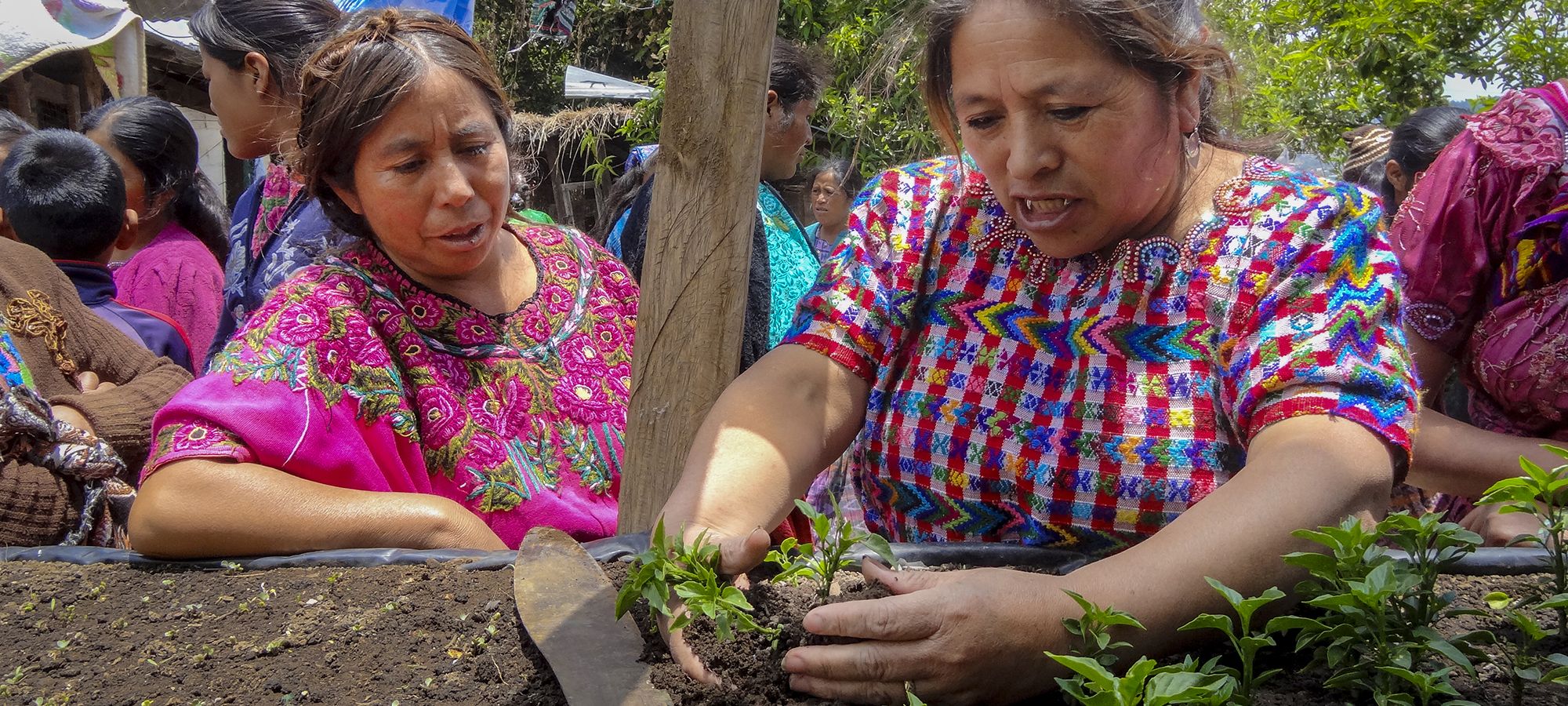 History
In the early 2000's, a group of Canadian field workers in Guatemala recognized the dire situation of subsistence farmers trying to grow food through the dry season. Paul Lemieux, Ted van der Zalm Jr., Anneli Tolvanen and Michael Antoniades began working with other social change partners to develop a food security program that could improve the lives of these rural families.
They sought to enable Guatemalan farmers in the dry corridor to irrigate a garden size plot of land for improved vegetable production. After a few years of trial and error, the initiative, which began as a short-term, dry season sweat-hose irrigation project, evolved under the leadership of Paul Lemieux into Project Harvest, with a longer-term vision.
Early program participants recognized the need to grow vegetables throughout the year. This meant confronting fundamental problems such as depleted, infertile soils; learning new cultivation techniques like thinning new seedlings; and managing the inherent challenges of communal projects, such as group sharing and group responsibility, among others.
The original Canadian volunteers understood that access to food was crucial to addressing poverty and chronic malnutrition which exists among almost 50% of Guatemalan children. They also understood that fundamental structural and systemic causes needed to be addressed. This small group of committed activists worked to flesh out a new vision for the project around four core elements:
1. participation and empowerment,
2. organic, diverse and ecological practices,
3. nutrition education,
4. and diversifying livelihoods.
Evolution of the Project
Over the next several years, Paul Lemieux, as General Coordinator, organized and brought together people in both Guatemala and Canada to work on and develop the project's programs. The Project evolved from both technological and socio-economic perspectives with a distinct agro-ecological focus. In 2007, the first rainwater harvesting systems were constructed. The early cisterns were dug into the ground, and covered with a corrugated roof and eves which directed rainwater to lined reservoirs, storing it for use during the dry season. Though the reservoirs and catchment systems have evolved, they are as critical now as the originals were in responding and adapting to unpredictable rainfall brought on by climate change.
Guatemalan women form the backbone of their communities, and the Project Harvest participants are no exception. To help women improve their organizational and leadership skills, we introduced our Formation and Education program in 2013, designed to move Project Harvest communities toward long-term independence and sustainability. We added a further element to deepen the women's self-esteem, teaching them about their rights as citizens so that they are better equipped to advocate for community development.
In 2016, we took the first steps toward developing a national organization that will unite women from the Project Harvest communities across the country. We held gatherings in both Totonicapán and Chiquimula regions, where women, many with their children, came together for the first time. It was a unique time in the history of the Project Harvest family, when women from ten communities shared their realities, challenges and hopes for the future.
Project Harvest is now governed by a Board of Directors. The Board manages and oversees the work of a dedicated Guatemalan team of administrators, promoters and community leaders. Going forward, we seek to support our work in Guatemala by expanding our outreach and education in Canada, and recruiting the volunteers and sponsors that are critical to Project Harvest's ongoing success.