Our Approach
Project Harvest is committed to improving the well-being of rural Guatemalan farmers, their families, and their communities by supporting the sustainable and healthy food production. We also provide specialized training to the women of these communities to aid in the improvement of social organization. Short-term strategies focus on alleviating food shortages, emphasizing overall nutrition, and reducing chronic child malnutrition through the production of fresh, healthy vegetables. Simultaneously, our formation program develops these women's understanding of self-esteem, the ability to organize, civic participation, the rights of women and their communities, and basic human rights as citizens of Guatemala.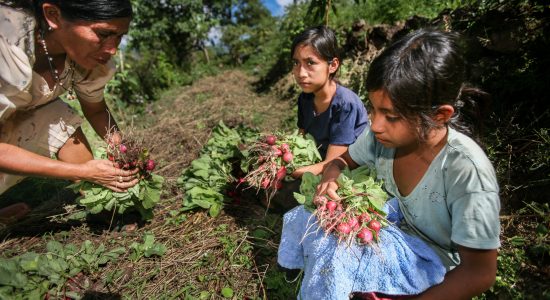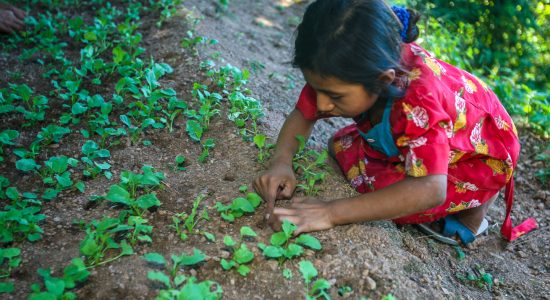 Food Program: Creating Agroecological Gardens
In struggling communities in rural Guatemala, local agriculture promoters provide technical support to program participants, guiding them in compost-rich soil building, crop diversity, organic growing methods and plant-based deterrents for pest management. Women organize their own communities to construct rainwater catchment systems that sustain their gardens through the dry season. Our formation promoter helps women to recognize the forces that keep them impoverished, to assert their rights as citizens, and to mobilize to build a food-secure future for their families.
Leadership Program: Creating Community Leaders
Project Harvest works with women who live in poverty, are marginalized, malnourished and experience discrimination. And yet, on a daily basis, these women still confront the need to care for and feed their families. Project Harvest, in concert with these women, has created a formation program which, while definitely focusing on improving food security for their families, also addresses the exclusion and inequality that women deal with daily.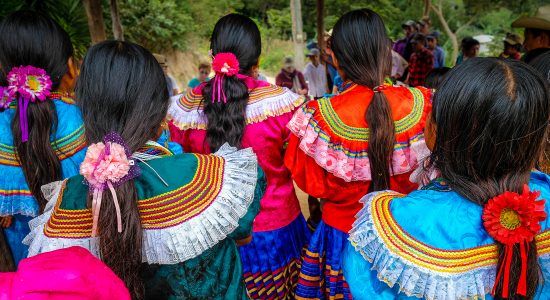 Leadership Program: Promoting Womens's Right to Organize
Project Harvest works with extremely poor, marginalized women who are malnourished and facing discrimination while also caring for and feeding their families. Project Harvest works to both improve their food security and address the causes and impacts of their exclusion and inequality.
Climate Change Adaption: SCAL
The already-vulnerable farmers of Guatemala, particularly in the dry corridor region, are now also suffering the effects of climate change. Project Harvest is working with Guatemalan families to develop rainwater catchment systems (known by their Spanish acronym – SCAL) to help crops survive through droughts periods that have intensified in recent years due to climate change. These water catchment systems not only enable year-round agriculture but are more cost-effective than conventional market systems, and their installation and use promotes local education and community building.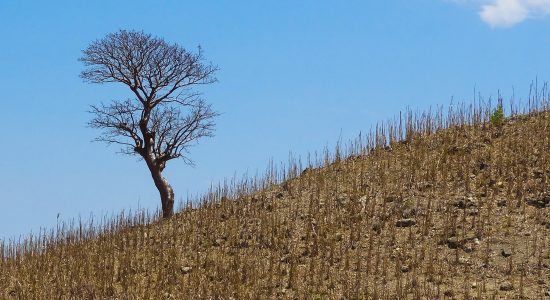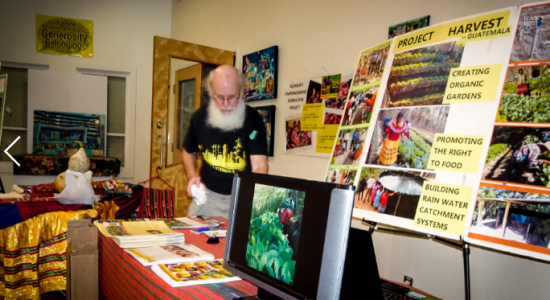 Canada Program
Project Harvest's Canada program works to support the food and formation programs unfolding on the ground in Guatemala through public awareness and education, social media engagement, volunteer recruitment and support, and fundraising. Our programs in Canada provide an opportunity for those who want to work in solidarity with marginalized individuals, families, and communities in Guatemala. This solidarity provides moral, financial, and political support to the ongoing work and campaigns of Project Harvest in Guatemala.